Herstellung
Herstellung
Wir machen wirklich alles selbst! Heisst also: Wir entwickeln die Schnittmuster, entwerfen die Designs, flitzen in die Siebdruckwerkstatt, bedrucken die Stoffe, gehen zurück in die Werkstatt wo wir die ganze Sache nähen, Ösen stanzen, Bändel zuschneiden und diese dann zu guter Letzt einziehen.
Und dies bei jedem einzelnen Stück! Made in Egg bei Zürich.
Production
We really do everything ourselves! That means: We develop the pattern, design the styles, scurry back to the screen printing workshop, print the materials, then return to the workshop where we stich the whole thing together, punch eyelets and cut bands, right down to the very last detail. Every single piece is assembled in the village of Egg near Zurich.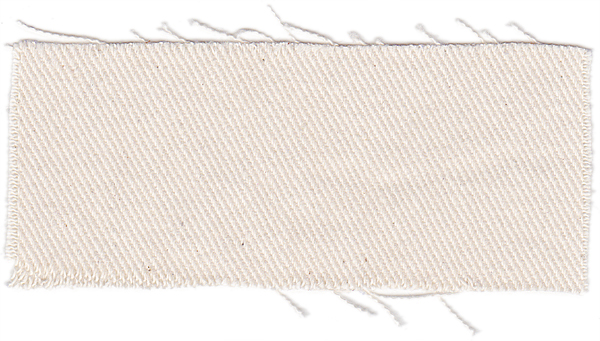 Stoff
Unser Hauptstoff und zugleich absoluter Liebling besteht aus 100% Baumwolle. Meistens verwenden wir die ungefärbte Rohware, doch auch die bunten Ausgaben dieses Stoffs machen Laune, da sie allesamt in der Schweiz gefärbt werden. Wir sind ihm seit unserem Anfang treu, da er nicht nur robust und beinahe unzerstörbar ist, sondern auch einfach super aussieht und sich gut anfühlt. Nebst unserem Favoriten verwenden wir auch diverse andere Baumwoll- und Leinenstoffe, darunter Reststoffe, Stoffe aus Brockis oder sonstige gefundene Schätze.
Fabric
Our main material and absolute favorite is 100% cotton. Generally we use undyed and raw fabric, but the colorful versions also create good vibes as a result of their being faithfully colored in Switzerland! Since our beginning, we've been committed to our products being not only robust, and almost indestructible, but simply looking and feeling great as well. In addition to our favorites, we also work with several other cotton and linen fabrics, including residuals, or other treasures found in 2nd hand shops.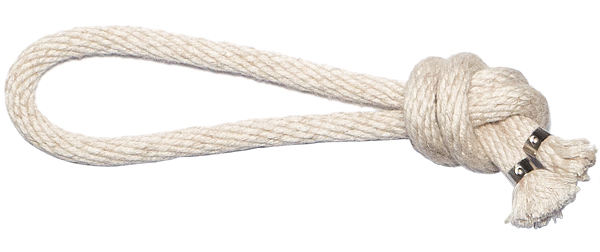 Seile
Alle unsere Seile kaufen wir in der Seilerei Kislig in Winterthur ein. Der dort arbeitende Seiler stellt Tag für Tag mit uralten traditionellen Maschinen Seile her, welche sehr angenehm zu tragen und von allerbester Qualität sind. Wir arbeiten am liebsten mit einem Baumwolle-Leinen Seil und seit neustem auch mit einem Seil aus 100% Bio Leinen aus Belgien. 
Handels
All of our line/rope is purchased locally in Winterthur at the Seilerei Kislig. Their products are produced every day using ancient traditional machines creating rope of the highest quality and comfort to wear. The rope is made of cotton and linen and we also work with a rope made out of 100% Bio linen from Belgium.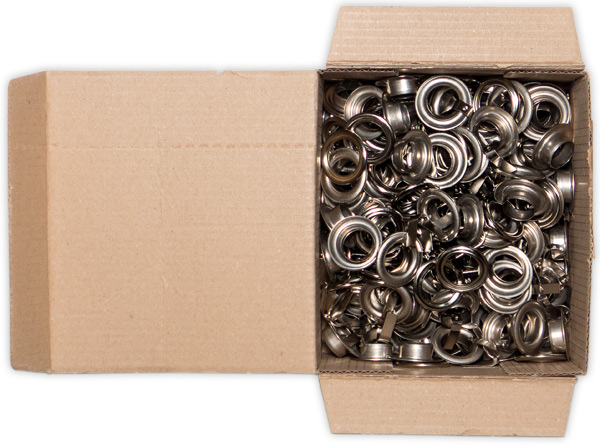 Metallklammern und Ösen
Jedes Seilende ist mit einer kleinen, unauffälligen Metallklammer eingefasst. Diese sorgen dafür, dass die Seile nicht ausfransen und nach jedem Wäschegang immer noch gleich gut aussehen. Damit die Ösen nicht eines Tages ausreissen ist jede Ecke von innen mit Kunstleder verstärkt. Dadurch ist auch schwere Last kein Problem für unsere Taschen. Alle Metallteile werden in Deutschland hergestellt.
Metal clamps and eyelets
Each cable end is edged with a small, unobtrusive metal clip. These ensure that the ropes ends do not fray after each wash and your gear still looks great. To prevent tearing each corner is strengthen from the inside with an eco-friendly patent leather. Thus a heavy load is not a problem for our bags. All metal parts are made in Germany.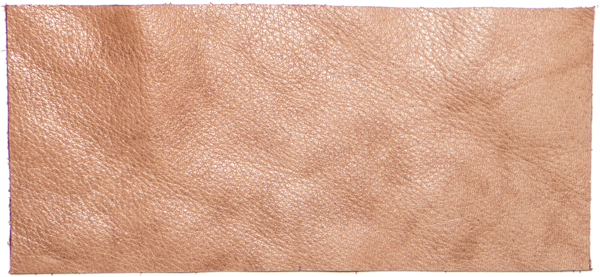 Leder
Für die Seesäcke und einige Bags verwenden wir Leder. Dieses Leder haben wir zu 100% von alten Sofas, welche für den Müll bestimmt waren. Schere nehmen, gut erhaltenes Leder wegschneiden, weiterverwenden. So geht das.
Leather
In some cases genuine leather is required, for example our duffle bags. Be assured that 100% of this leather is recycled and reused from old sofas destined for the trash. Take scissors, cut away well-preserved leather, continue to use. So it goes.