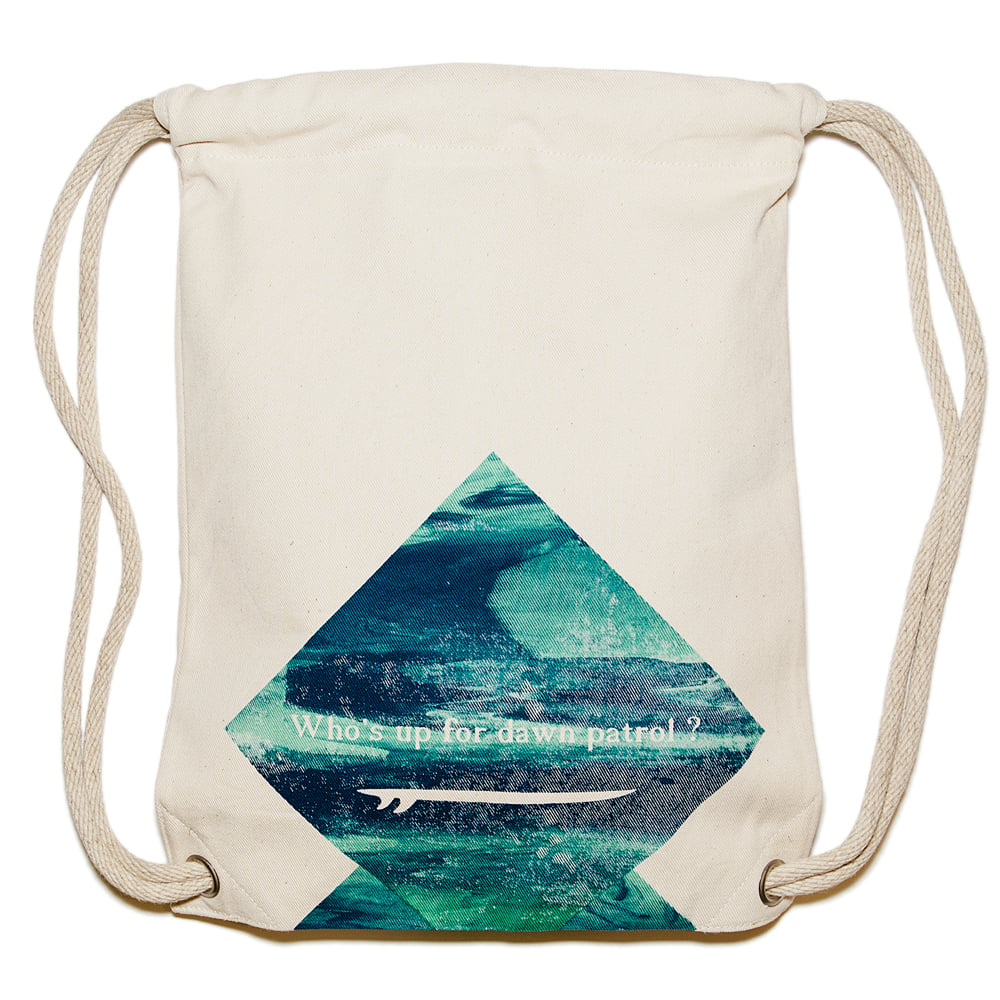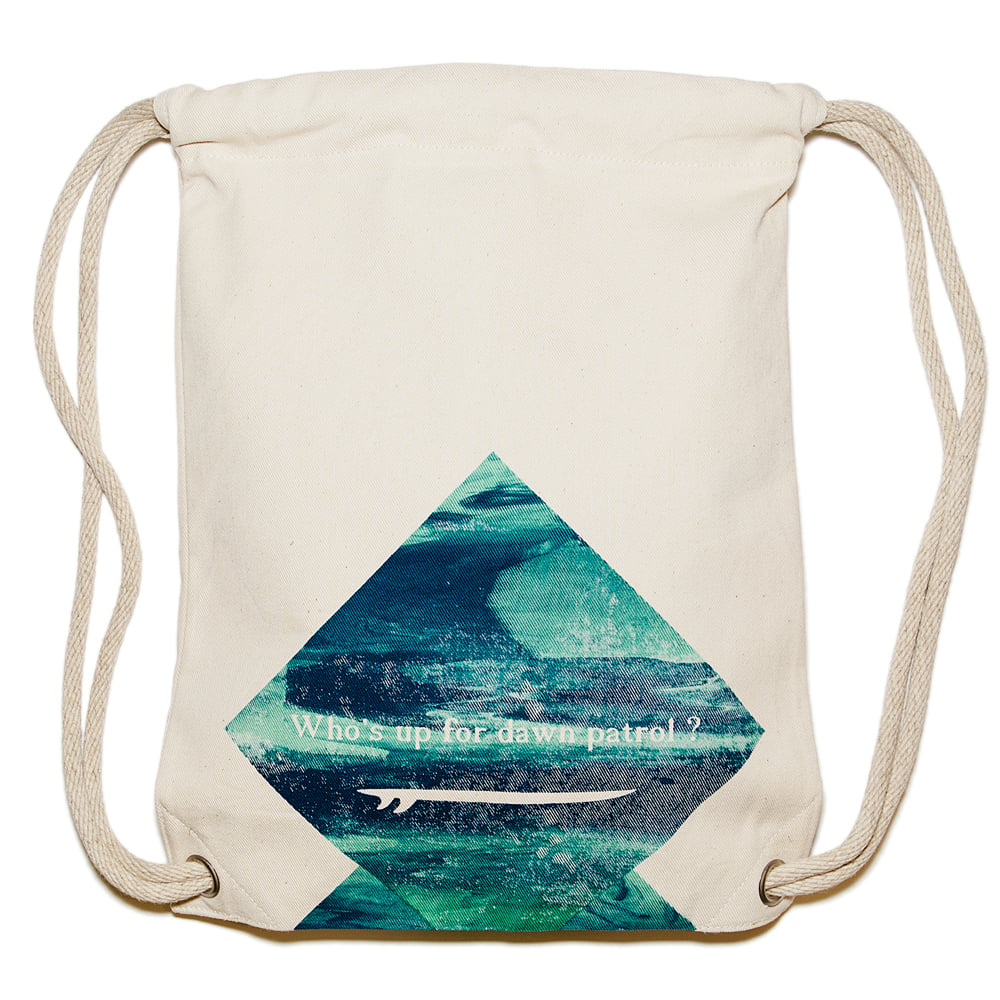 Dawn Patrol Costa Rica
CHF75.00 / Sold Out
Dieser Bag wurde genäht und siebgedruckt von Hand, von uns, in Egg bei Zürich, Schweiz. Da dieser Siebdruck aus grün, blau und türkis als Verlauf gedruckt wird, ist jeder Druck einzigartig und somit sehen nicht alle Bags mit diesem Druck genau so aus wie auf dem Foto. Aber natürlich sind alle genau so toll.

Stoff
100% Baumwolle
Sehr robust
Naturweiss

Seile
Baumwolle-Leinen Gemisch
Hergestellt in der Schweiz

Druck
Siebdruck
Blau / Grün / Türkis

Details
Grösse: 35 cm x 43 cm
Der Bag hat eine kleine Innentasche.
Die Ecken mit den Ösen sind von innen mit Kunstleder verstärkt.
Jedes Seilende ist mit einer kleinen Metallklammer eingefasst.
Du kannst den Bag in der Waschmaschine bei 40°C waschen.

We sewed and screen printed this bag ourselves by hand, here in Zurich, Switzerland.

Fabric
100% Cotton
Very robust
Natural White

Ropes
Cotton-Linen mix
Manufactured in Switzerland

Print
Screen Print
Blue / Green / Turqoise

Details
Size: 35 cm x 43 cm (13 in x 17 in)
You'll find a small pouch inside the bag.
The corner eyelets are internally strengthened with leatherette.
The rope ends are sealed with small metal clips.
The Bag is machine washable at 30°C.